Appointment could be made by Friday; Wiegman led Netherlands to victory on home soil at Euro 2017 and to the 2019 Women's World Cup final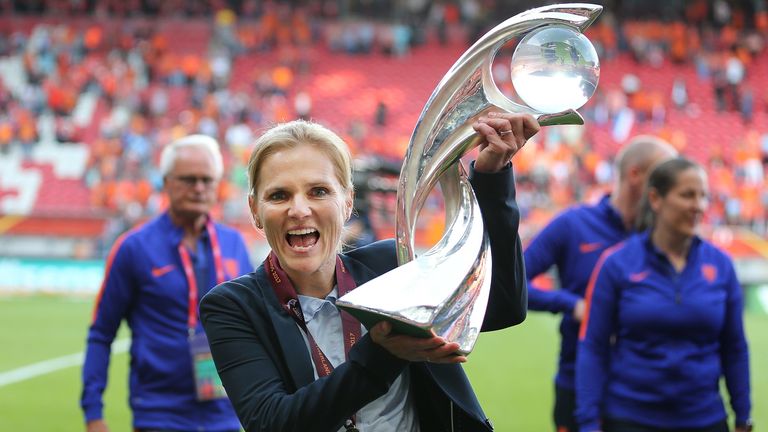 Netherlands Women manager Sarina Wiegman is finalising an agreement with the FA to become the new England head coach and succeed Phil Neville.
The 50-year-old - whose appointment could be made by Friday - led the Netherlands to victory at Euro 2017 and reached last year's World Cup final, where they were beaten by the USA.
After two spells in interim charge, Wiegman was named manager on a permanent basis in January 2017, and seven months later she steered the Netherlands to their maiden European success, beating Denmark 4-2 in the Euro 2017 final.
The Dutch FA, the KNVB, say they have held talks with Wiegman over her future and plan to hold further discussions.
"We never comment in สูตรบาคาร่า cases where our coaching staff have been linked to other clubs/associations," read a KNVB statement.
"The only thing we can say from our perspective, is that the KNVB and Sarina spoke about her future after the OG 2021 (when her contract will end) before the summer holidays have started.
"After the holiday period, they (Sarina and our board) will follow this up in a new meeting."
contact us Line ID: @ufa98v2